New Year 2019/20. EARLY Availability. Catered Chalet with Flights and Transfers Packages
11/04/2019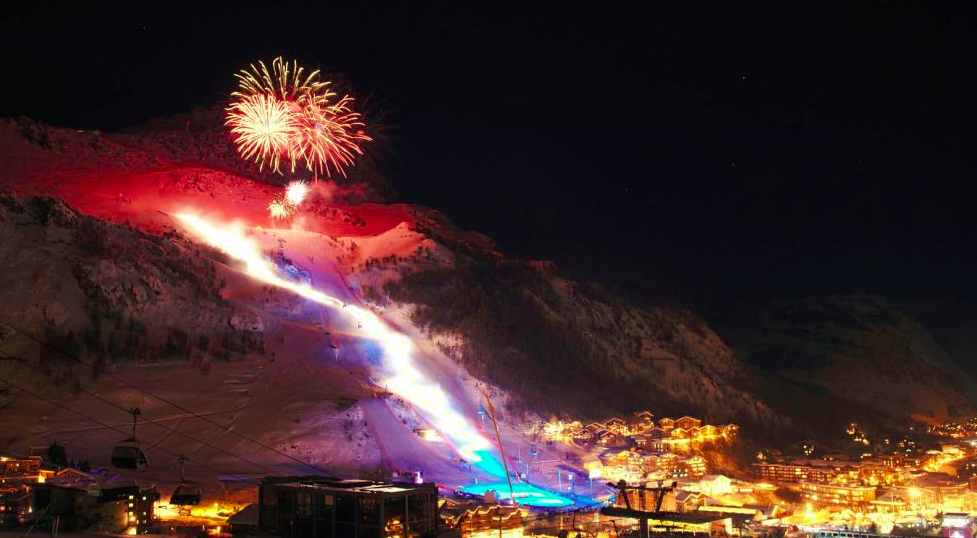 Val d'Isere New Year 2019 EARLY Catered Availability
Please see below for catered chalet, chalet apartment and chalet hotel availability for New Year week. Price indicated is base price. Room/flight supplements may apply.
Prices are based on 2 people sharing a twin room, and include half board catering 6 nights out of 7 plus return LGW flights, unless otherwise indicated. Other UK airports may be available.
Discounts are available in many chalets for children under 12 or 13 or for groups. Please enquire.
Please contact us for up to date availability and information.
Saturday 28th December - Saturday 4th January
The Ski Lodge (sleeps 74) from £1,767pp
Chalet Cristal5 (sleeps 11) from £1,439pp
Chalet Maison Rose (sleeps 10) from £1,586pp "
Chalet Cristal3 (sleeps 10) from £1,449pp
Chalet Cristal4 (sleeps 9) from £1,439pp
Cime Penthouse (sleeps 8) from £1,908pp "
Chalet Bonne Neige (sleeps 8) from £1,168pp "
Chalet Val Rogney (sleeps 6) from £1,645pp "
Sunday 29th December - Sunday 5th January
Chalet Hotel Le Val d'isere (sleeps 84) from £1,349pp
Hotel Ducs de Savoie (sleeps 76) from £1,274pp
Hotel Savoie (sleeps 62) from £2,174pp
Bellevarde Club (sleeps 24) from £2,909pp
Chalet du Berger (sleeps 16) from £1,649pp *
Chalet Le Bel Air (sleeps 14) from £1,670pp *
Chalet Roc Merlet (sleeps 14) from £1,670pp *
Chalet Bellevarde (sleeps 14) from £1,670pp *
Bellevarde Lodge with Hot Tub (sleeps 12) from £2,889
Bellevarde Lodge (sleeps 12) from £2,859pp
Chalet La Grande Casse (sleeps 10) from £1,670pp *
Chalet Davos (sleeps 8) from £3,009pp
Chalet Madrisah (sleeps 8) from £2,829pp
Chalet La Face (sleeps 6) from £1,902pp *
Chalet Petit Ferme (sleeps 6-8) from £3,119pp
* half board catering 5 nights out of 7